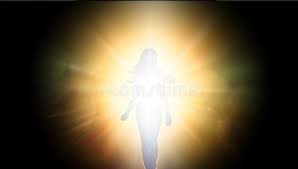 Sometimes you lose parts of your soul during this lifetime or past lifetimes.
You may always feel that part of you is missing.

Atlantean Soul Retrieval can help to recover these parts.

.
During a lifetime your soul can suffer from all sorts of traumas - divorce, bereavment, betrayal, grief, heartbreak and abuse to name but a few.
When trauma happens, fragments of your soul sometime break off and they often do not return.
These parts get stuck in the lifetime in which the trauma happened and when you start a new lifetime these parts are missing, so you start your life incomplete and wonder why you never feel right.
During a Soul Retrieval Session the therapist will work with Ascended Masters, Unicorns, Dragons and Atlantean Angels. These will all assist in recovering your soul parts and returning them to you
It is possible that all the soul fragments are not ready to return yet. In that case a further session will be needed at a later date. They will all return when the time is right for them to do so. Everything is done in the Divine Time.
This therapy can only be performed by Atlantean Master Healer Practitioners who are very experienced at working with the Atlantean Angels.
The treament can only be given to people that have already experienced Atlantean Healing.

If you have not experienced the healing before, we could do an extended session with some healing at the beginning and then follow with the Soul Retrieval.

These are some of the symptoms that could be experienced by someone needing a Soul Retrieval. This is not an exhaustive list, but just an an indication as everyone is different.

A feeling of being disconnected
Feeling emotionally empty
Maybe using physical addictions to fill the emptiness, such as food, drugs, alcohol etc.

Feeling lonely and isolated
Feeling stuck and not able to move on with your life.

I feel that this therapy is only suitable for face to face sessions and I do not offer it as a distance treatment.
The cost is £25.00 for Soul Retrieval only and £40 for a combined healing session followed by a Soul Retrieval.