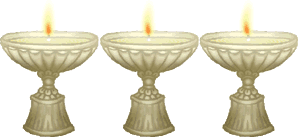 The word 'Spiritual' derives from the Latin word 'Spiritus' which means breath of life
Healing can be defined as regaining balance of mind, body and emotions.
Spiritual healing
Healing is a completely natural process. It is thought to be the flow of beneficial energy between the healer and the recipient that deals with 'dis-ease' at the deepest level.
At heart, we all have the capacity to heal ourselves and nurture others. Spirit, energy, thought, intention, skilful practice and belief are available to all people. Yet as individual expressions of the life force, we all have different paths, and not all of us feel called to healing practices.
For those of us that do feel "called" to spiritual healing, we often meet with some kind of resistance, either from our friends, or family. This is because spiritual healing can be frowned upon as society today tends to view it as being a scientifically-misguided, charlatan practice . While there are con artists in every practice, the genuinely beneficial aspects of spiritual healing are largely ignored because they can't be quantified or reasoned with.
Instead, as children we were taken to GPs, physicians and doctors who prescribed medications of all kinds. And while these medications were useful and helped to fix certain parts of us, they never aided us in healing our whole organism with its many layers..
Spiritual healing is a complementary therapy, not an alternative therapy. This means that it is meant to be used in addition to appropriate conventional medical help, not instead of it. Spiritual healers will always advise their patients of this, and will of course never guarantee a cure although they would hope for improvement in the client's current situation.
All conditions can be treated by spiritual healing – but not all people. Some people are more receptive than others to this treatment, due to a number of factors such as karma and mental outlook. As such the results of healing can vary a great deal. If the patient has faith in the technique and the healer, this will of course aid the healing process, but is not necessary; this is not faith healing as practised in some religions – it is based instead on
spiritual energy
. This being the case, it is possible for a sceptic to receive healing and benefit from it.
Spiritual healing can help people in many different ways – some of which may be unexpected. Healing may completely cure someone – or may not, but may instead help them to deal with the condition they have and to become more positive. It is extremely rare for someone to receive healing and then report no improvement at all afterwards and indeed many people report that they feel a great deal better, often where other treatments have failed. Miraculous instantaneous cures are rare – but not unknown, and we should always be open to this possibility.
A Spiritual healing treatment
This healing is very gentle and is often preferred by someone who is very ill. However, anyone will benefit from it, whether ill or not.
It can be given sitting on a chair or laying on a treatment couch. The practitioner's hands will be held above your body and healing energy will be transferred to you. You may, or may not, feel this energy but it always works for your highest and best good.
It can also be sent as a Distance treatment to anyone, anywhere, in the world.
Cost is £25.00 and for distance treatments can be made to paypal.me/healingpathway